Profile

Free Account
Created on 2015-02-13 02:09:22 (#2376598), last updated 2015-07-02 (116 weeks ago)
13 comments received, 2,437 comments posted
6 Journal Entries, 12 Tags, 1 Memory, 82 Icons

About
| | |
| --- | --- |
| Name: | Yosuke |
| Birthdate: | Jun 22 |
| Location: | (states/regions/territories) |
| | |

Mini Bio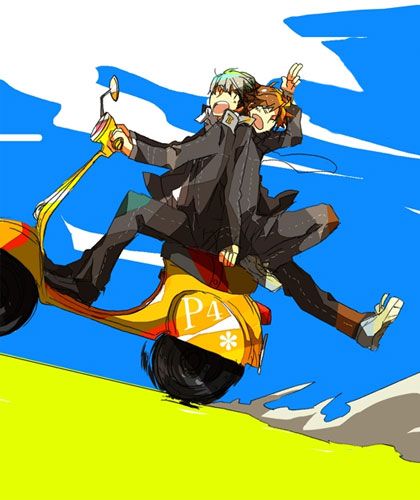 THE MAGICIAN / i make / my own / road /
/ Warehouse / Bio / Stats /
/ Amat / Info / Stats




Character: Yosuke Hanamura
Fandom: Persona 4
Arrival date:
Canon Point at Date of Arrival: 10 days after True Ending
Can they be canon-punctured: Yes
Disclaimer: Not Yosuke. I do not own him and this profile/character concept is for The Warehouse RPG and Amatomnes. No profit is made from this journal. Both games are entirely fictional. This means that it is in no way real, nor do we the players believe it to be so.


People
[View Entries]

Communities
[View entries]

Member Of (4):

Subscriptions (15):
amatomnes
,
amatomnesinfo
,
amatomneslogs
,
amatomnesooc
,
amatomnom
,
amatpartygames
,
cityofcoba
,
cobaooc
,
dw_maintenance
,
dw_news
,
ebxrpg
,
endlesswonder_logs
,
farnsworth_net
,
mazeofrelationships
,
univille_ooc

Administrator Of (0)

Feeds
[View Entries]

Subscriptions (0)

Linking
To link to this user, copy this code:
On Dreamwidth:
Elsewhere: